The first stage of improvements at Timaru Container Terminal are complete, resulting in increased capacity and efficiency.
The works commenced in July 2021 and included relocating portacom offices, new security gates and a new quarantine washpad. The AR Block has been reconstructed, including an upgrade to the stormwater system and the addition of power plugs for refrigerated containers (reefers).
In S Block, further additional reefer capacity has been added by relocating plugs and realigning the central roadway.
General Manager of terminal operators Quality Marshalling, Shayne Jenkins, says the upgrades are significant. "They have increased storage capacity for both breakbulk products and containers, with an additional 190 reefer slots now available," he says.
The improved terminal layout will also optimise storage capacity. The next stage is to upgrade the wharves and work is already under way.
Shayne thanked PrimePort Timaru's team for coordinating the many on-site contractors to successfully complete the projects while weather delays and Covid-19 lockdowns did their best to cause disruption.
The new sealed AR Block with additional reefer capacity and new quarantine wash: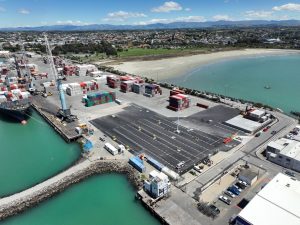 Additional reefer storage capacity: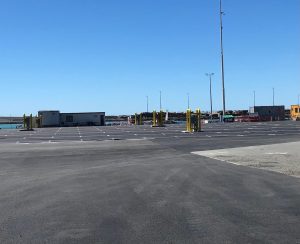 Portacom offices relocated: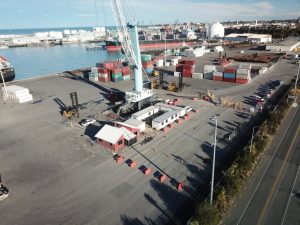 K Block repositioned to allow five-high stacking: